= LEARN =
ROUTER EXPLOITATION, CSRF, XSS, AUTH BYPASS
Our contest network lets you get a chance to try your hand at numerous exploits that are commonly found in embedded electronics.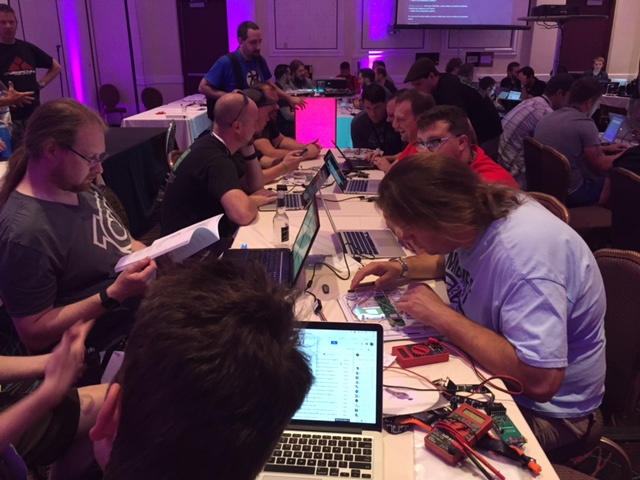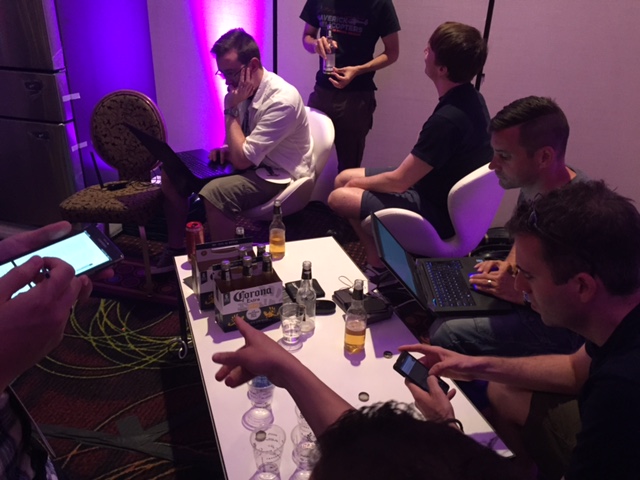 = CTF PRIZES =
Prizes are limited! There will be only one first, second, and third place winner, and other prizes will be given while they last. To qualify for prizes you must score a minimum of 12,000 points.
| First Place | Second Place | Third Place |
| --- | --- | --- |
| $100 | $50 | $25 |
= 0-DAY TRACK =
This contest only runs during DEF CON
Rules for 0-DAY TRACK
Identify and exploit a vulnerability:
The vulnerability must be a 0-day vulnerability. That is, it must not have been previously disclosed to the public.
Vulnerability chaining is great! The more powerful your attack, the higher you will score.
Combine your 0-day with other 0-days or known issues.
Submit 0-Day overview and proof of responsible disclosure:
Proof of responsible disclosure with sufficient contact information will be required in order to be judged.
Contestants must submit information of the exploit discovered to THIS FORM
Demonstrate your exploit:
Your demonstration slot will have a limited time window, and if you fail to demonstrate the exploit successfully within that window, you may be disqualified.
At the time of demonstration, you must show exploit details if asked.
At the time of the demonstration, devices will be factory reset with the specified firmware loaded and administrative password changed.
---
Devices for 0-DAY TRACK
| Device | Software/Firmware Version |
| --- | --- |
| BlackDecker Wifi-Enabled Crock-Pot | |
| AIMOX Smart Electric Kettle | |
| Bitlock | |
| Logitech POP Smart Button Kit | |
| Awair: Air Quality Monitor | |
| FREDI Baby Monitor Wireless WIFI IP Surveillance Camera | |
| GeniCan Wifi-Enabled attachment for garbage cans | |
| Ecobee Smart Thermostat | |
| Belkin WeMo Mini Wi-Fi Smart Plug | |
| Anova Precision Cooker | |
| Google OnHub | |
| Google WiFi | |
| Amazon Echo | |
| Amazon Echo Dot | |
| WD My Cloud NAS | |
| Canary Device | |
| CUJO Smart Internet Security Firewall | |
| Nest Cam: Outdoor | |
| Apple Time Capsule | |
| FitBit Alta | |
| FitBit Blaze | |
| FitBit flex 2 | |
| FitBit charge 2 | |
| Fitbit Aria 2 | |
| Fitbit Ionic | |